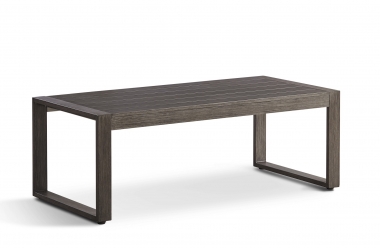 Ryan Coffee Table
ITEM NUMBER: 73344
Available in the gray-brown Nimbus finish.
Dimensions: 51 1/5" W x 28 2/3" D x 18 1/8" H
Construction: The Ryan collection features lightweight brushed alumnium framing and independent suspension for each seat. Mold and mildew resistant cushion cores are made with layered, high density polyfiber and dry conjugate blend.
Request More Information