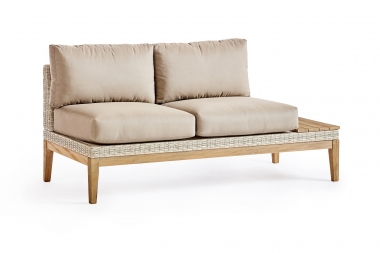 Candace Loveseat RSF
ITEM NUMBER: 73572
Available in the warm, neutral Terra finish.
Dimensions: 65" W x 31" D x 28" H
Construction: Candace combines beautiful and weather-resistant natural eucalyptus wood with high density polyethylene synthetic wicker. Each seat has independent suspension. Mold and mildew resistant cushion cores are made with layered, high density polyfiber and dry conjugate blend, and their covers are made from a fabric of your choice. See our selection for more!
Request More Information